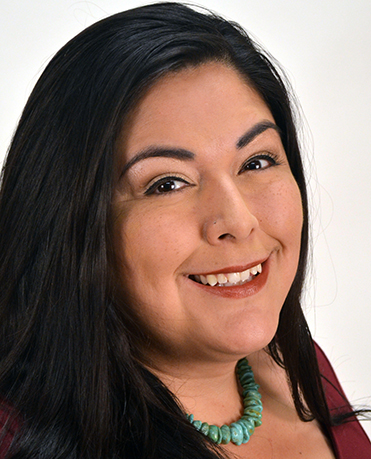 By Dr. Patricia Trujillo, Deputy Secretary of the New Mexico Higher Education Department
As published in the Santa Fe New Mexican on December 20, 2020
Too often in our beloved state, I hear stereotypes about the culture of higher education, such as "New Mexicans don't value higher education," or "college isn't for everyone." I disagree. What experience has taught me is, that given the opportunity and support, higher education is for everyone. Students who find their path become the powerful workers who create our communities.
The higher education landscape in New Mexico includes a spectrum of opportunity to earn degrees at research and comprehensive universities, community colleges, career technical programs, and via adult basic education. Students can participate in one or many of these pathways to a career.
Coming from the working-class community of Española, one thing I fundamentally understand is that there is dignity in all work. At the New Mexico Higher Education Department, we are committed providing opportunity for all New Mexican students to access the skills and knowledge they need to have family-sustaining, livable incomes and be an integral part of our communities and economy.
It is exciting to see that more New Mexicans are graduating with higher education degrees and certificates than ever before, and more and more of these students are first-generation, culturally diverse, low-income, and from other historically underrepresented groups. These students represent New Mexico and often require more investment in entering post-secondary education, but this investment yields powerful returns for students and our state.
As a professor who taught in Northern New Mexico for over a decade, I worked with students of all ages pursuing higher education. There are the curious and brave dual credit students who graduate with their associate degree at the same time as their high school diploma. There are traditional students who come to us right out of high school and choose to learn close to home, eager to find their calling. They may have responsibilities to their families and cultural connections that keep them nearby, and some transfer to the bigger universities after completing their basic courses.
There are post-traditional students, learning new skills to earn a better paycheck or to follow a new passion. Adult education students who never had the opportunity take a chance on themselves and come back to earn their high school credential and then go into the workforce or start college.
In our region, learning is often intergenerational. It is not uncommon to have a mother and daughter in the same class, or even a grandfather and grandchild learning side-by-side. Families often gather for shared meals or to participate in campus events. In my own experience, my two siblings and I were all undergraduates together while my mom pursued her master's in education. The children of student parents share experiences on campus and give us a glimpse of our next generation of learners. All are a critical part of our campuses, because our students embody our communities.
As a literature scholar, I am a believer in the power of our radical imagination. If we can imagine it first, we can do it next. I often ask my students contemplative questions such as, "What dreams do you have for your beautiful life? What would you protect for your family? What would you change? What do you want to see happening in your community? In the world?" Initially, from some I can get a side-eye: "What is Dr. Trujillo talking about?" But, for many of the first-generation college students that I've taught, as we work together on the what, they start to realize that the next important question is how?
"I want to be a bilingual pre-school teacher for my tribe to help the little ones learn Tewa language and culture."
"I want to go to graduate school and become a medical researcher to help end the diabetes epidemic in my community that took my granpo."
"I want to get business skills and farming skills so I can earn a livable income and keep the legacy of my family farm going for generations to come."
Each of these statements reflects a student I know and the beautiful dream they've accomplished or are pursuing.
In 2021, the agency is excited to begin working with higher education leaders to develop a new 20-year master plan for the state. We will also bring together chief diversity officers and staff of ethnic and equity-focused student centers to discuss how we foster a sense of belonging on our campuses. We know we are building a community, not just a workforce.
As we continue to foster a college-going culture for all students, they should know that they live in a state where they have choices, abundant financial aid opportunities, and access to quality programs that can help them achieve the life they dream of, right here at home. To care for and provide for our students is to care for and provide for our communities, and that is an investment worth making.
Patricia Trujillo, Ph.D., is deputy secretary of the New Mexico Higher Education Department. She has a bachelor's degree from New Mexico State University and a master's degree in English from the University of Nebraska. Her doctorate is in U.S. Latina/Latino Literature from the University of Texas San Antonio.