Secretary Stephanie M. Rodriguez will continue to the lead the New Mexico Higher Education Department following her reappointment my Gov. Michelle Lujan Grisham and confirmation by the Senate on Saturday.
"I am honored to continue serving New Mexico students, families, and educators as the cabinet secretary of the New Mexico Higher Education Department and building upon the remarkable progress we have made in making our state a leader in college access, affordability, and student support. I thank Gov. Lujan Grisham for making higher education and adult education priorities in this administration and am grateful to all our partners and advocates who stand with us putting students, graduates, and the well-being of our state first," said Higher Education Secretary Stephanie M. Rodriguez.
"I highly regard leaders who are here to above all else support our students and who understand the financial needs, considerations for success, and unique drive and ambition of students in New Mexico. With the monumental passage of the Opportunity Scholarship, significant enrollment increases, and a basic needs survey which has drummed up a lot of support, we are all confident in a strong future for higher education under Secretary Rodriguez's leadership," said Associated Students of the University of New Mexico Student Body President Ian May.
Some notable accomplishments in higher education under Secretary Rodriguez's tenure include:
Bipartisan passage of the Opportunity Scholarship Act and $75 million in funding to establish the most expansive and equitable tuition-free college program anywhere in the United States, providing tuition-free college to more than 36,000 New Mexico students from all walks of life in the fall 2022 semester alone.

Statewide public college and university enrollment growth of 4 percent, the second-highest enrollment increase of any state amid nationwide enrollment declines and the first growth in New Mexico in over a decade. The number of first-time, full-time students grew by nearly 10 percent.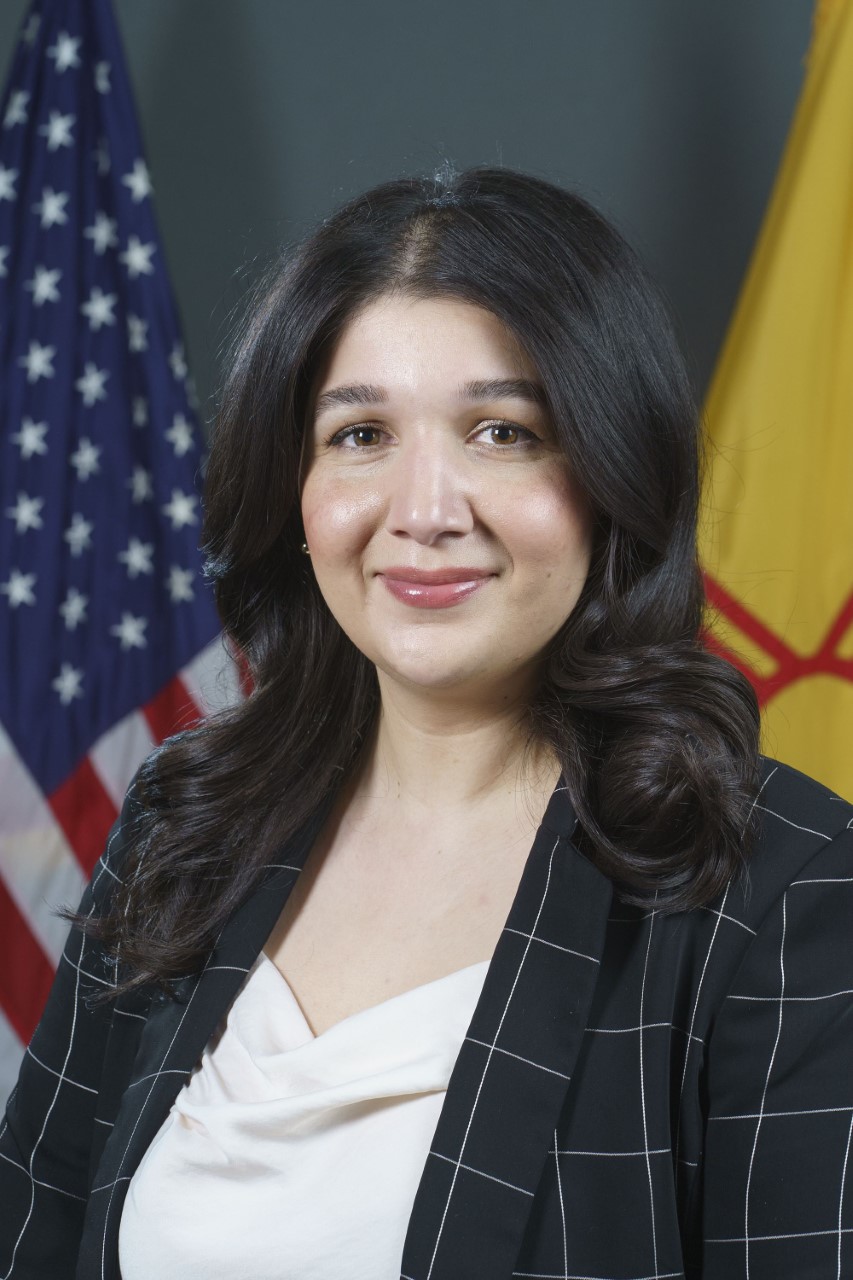 Growth of the state's Teacher Loan Repayment Program and Health Professional Loan Repayment Program with both programs increasing funding and more than doubling the number of New Mexico professionals benefitting year after year.

Adult education program enrollment growth of more than 20 percent in 2022 and increased state funding for programs, high school equivalency test vouchers, and instructional materials.

Launching the first statewide college student basic needs study and allocating more than $1 million in support of student food pantries and initiatives at colleges and universities in every region of the state, and another $1 million to expand student mental health resources.

Reestablishing the federal GEAR UP college and career readiness program at the New Mexico Higher Education Department, bringing $31.4 million over seven years to fund programming for middle and high school students and their families in fifteen high-need schools in seven districts statewide.

Successfully shepherding New Mexico's public colleges, universities, and special schools through the COVID-19 Pandemic, transition to online learning, and transition back to on-campus operations.
Secretary Rodriguez is a proud graduate of the University of New Mexico's School of Architecture and Planning and is the first among her siblings to attain a college degree. As the wife and daughter of immigrants from Mexico and the daughter of a TESOL educator, she is committed to working for the success of all students and families, regardless of their background or pathway.